Skip to Content
Cervical & Lumbar Stenosis
Cervical and Lumbar Stenosis Treatment for Las Vegas, NV Patients
Spine Institute of Nevada has 20 years of experience providing exceptional medical care to those suffering from conditions impacting their back and neck. We offer our patients cervical and lumbar stenosis treatment at our Las Vegas, NV facilities. We treat patients throughout Nevada and the neighboring states. We combine expertise with state-of-the-art equipment to make an accurate diagnosis and arrive at an effective treatment plan. We are experts at treating various forms of stenosis and can restore your life to your pre-injury state. Our doctor trained with the Mayo Clinic and has used that experience to provide stellar care to his patients. Contact us today for more information.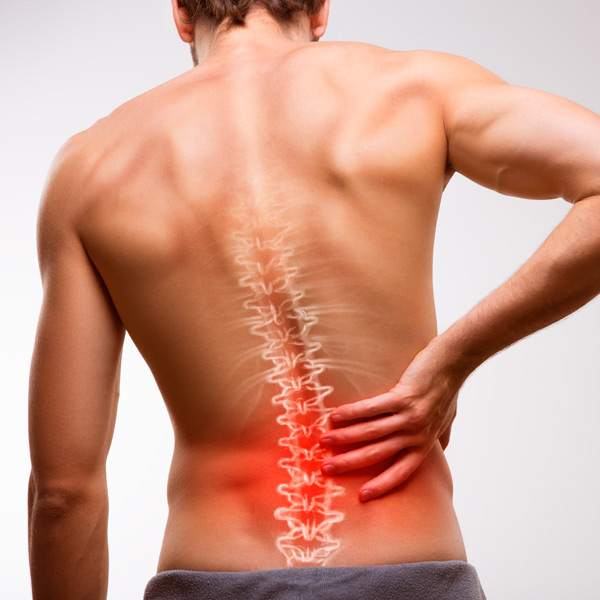 The Signs and Symptoms of Stenosis
There are two types of stenosis, and you can have both. Cervical stenosis impacts your neck, while lumbar stenosis affects your back. Stenosis – whether it moves the cervical or lumbar regions of your spine – occurs when the space between your nerves becomes narrow. This narrowing puts pressure on the nerves that run down your spine to your arms and legs. In some cases, it is not noticeable. However, it can get worse. As it does, it can become a serious medical concern. There are several symptoms of stenosis, including:
Numb Legs, Arms, or Feet
Weak Muscles
Neck Pain
Tingling Sensations
Difficulty Standing & Walking
What Causes Lumbar and Cervical Stenosis
Unfortunately for many of our patients, numerous factors can cause stenosis. It is essential to figure out what caused the issue before devising a plan for treating it. Some of the most common stenosis causes include herniated discs, arthritis, bone fragments from injuries, and bone spurs.
How We Treat Spinal Stenosis
Fortunately, numerous treatments for stenosis exist. At Spine Institute of Nevada, we will figure out which one works best for you and get to work implementing that treatment. For example, we might utilize medications, therapy, injections, non-invasive, and surgery. Most importantly, we always select a course of action that makes sense for our patients rather than pursuing cookie-cutter solutions. If you believe you are suffering from stenosis, contact us today, and we'll start your consultation.
Get the Help You Need for Your Spine Condition