Skip to Content
Pediatric Sciatica, Pinched Nerves & Disc Injury
Sciatica, Pinched Nerves, and Disc Injury Treatments
Spine Institute of Nevada provides treatment for sciatica, pinched nerves, and disc injuries at our Las Vegas, NV facilities. While we are located in Las Vegas, we treat patients throughout Nevada, as well as and those from neighboring states. We have 20 years of experience and a world-class office filled with plenty of diagnostic equipment. Our team prepares intensely for every patient and employs a personalized approach. We are proud of our reputation for delivering outstanding pediatric services. If your child has sciatica, a disc injury, or a pinched nerve, you can trust our medical team to find a solution because the Mayo Clinic trained our doctor.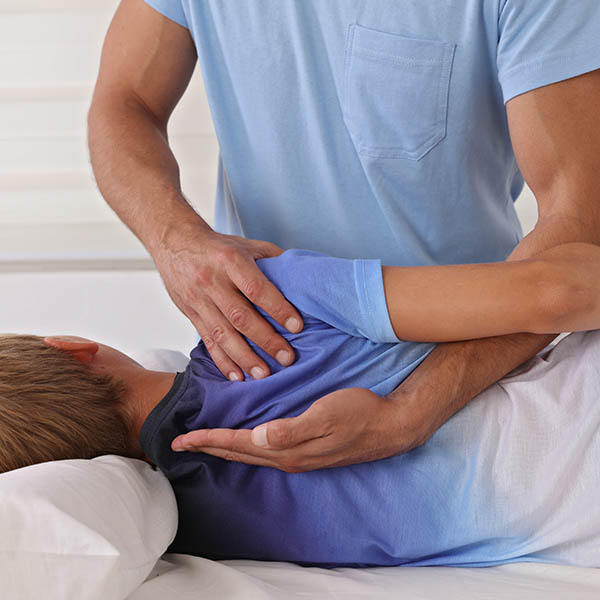 How We Treat Sciatica in Children
Sciatica sometimes causes intense nerve pain in the lower back out and to the legs. Our physicians specialize in developing with innovative and effective treatments for children dealing with the ramifications of sciatica. We can help reduce or eliminate the pain and help your child enjoy their life without sciatica. Our treatment methods are effective and non-invasive.
Treating Pinched Nerves For Over 20 Years
Pinched nerves are more common in adults, but they impact children. This condition occurs when there is increased pressure by the surrounding tissue on a peripheral nerve. If the pinch is severe, it will impede the function of the affected nerve. Several underlying conditions can cause pinched nerves, including bulging discs. In most cases, non-steroidal anti-inflammatory drugs and physical therapy are adequate treatments.
Non-Invasive Solutions for Herniated Discs
Pediatric disc herniation is relatively rare, but it should be considered when any child complains of persistent back or leg pain. There are several causes of this condition, but an extensive examination of your child will hone in on the problem. Hence, we have numerous options for effective treatments, none of which are invasive.
We Specialize in Finding Innovative and Effective Solutions
We are specialists in dealing with pediatric neck and back pain. Our physicians' experience, expertise, and compassion make them an excellent fit for your child's case. We pride ourselves on finding solutions quickly, as we know that no parent wants to see their child in pain. If your child is suffering from any of the above conditions, contact us today.
Get the Help You Need for Your Spine Condition