Skip to Content
Scoliosis & Kyphosis Reconstruction
Treat Kyphosis and Scoliosis With Reconstruction Surgery
Scoliosis and kyphosis are both conditions that impact the curvature of the spine. Both conditions can create a "hunchback" appearance and lead to many medical concerns. Patients who wish to correct these issues have many tools at their disposal. But if non-surgical means do not work out, there are options available. Spine Institute of Nevada provides scoliosis and kyphosis reconstruction surgery. Our Las Vegas NV medical professionals have over 20 years of experience in the field, and we have access to sophisticated diagnostic equipment. Our expertise and state-of-the-art facilities combine to make us one of the region's foremost providers of reconstruction surgery. If you are living anywhere in Nevada or the surrounding states, you can trust us.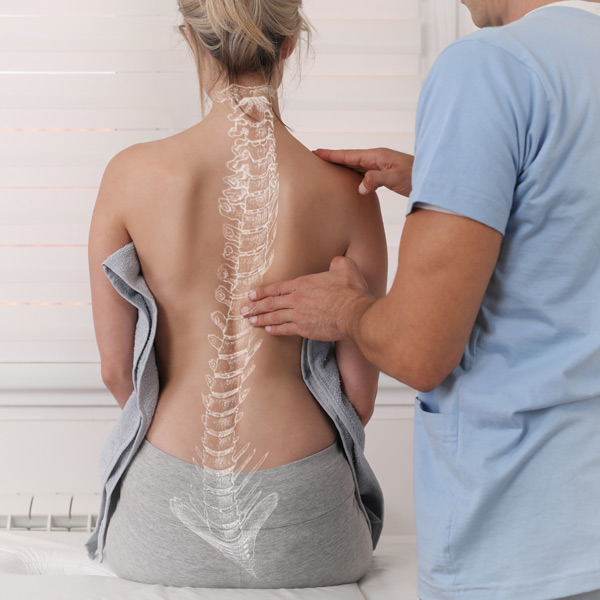 The Benefits of Pursuing Kyphosis & Scoliosis Correction Surgery
Any kyphosis and scoliosis reconstruction surgery aim to decrease the patients' symptoms and restore the spine to a more natural position. It is an effective practice, and our surgeons have plenty of experience performing this procedure. We will implant screws and rods that work in coordination to correct the spinal deformity and prevent further deterioration. The benefits of kyphosis and scoliosis correction surgery are numerous and include:
Preventing the Progression of the Deformity
Improving Symptoms
Realigning the Spine to Better Overall Alignment
Relieving Heart & Lung Strain
You Can Trust Our Medical Professionals to Heal You
Kyphosis reconstruction is one of the better routes for patients who struggle with the symptoms related to these disorders. In many cases patients can walk immediately after the surgery and progress to normal activities relatively quickly. We will customize a physical therapy and recovery regimen to your needs. If you have kyphosis or scoliosis and your condition is particularly conspicuous, this corrective procedure might be best for you. Contact us today to learn more.
Get the Help You Need for Your Spine Condition