Skip to Content
Cervical & Lumbar Disc Replacement
Lumbar Disc Replacement in Las Vegas, NV
For those with constant back and neck pain, it can seem like there are few answers. But that isn't the case. Spine Institute of Nevada specializes in finding solutions to even the most complicated cases. We offer several therapies and surgeries, including cervical and lumbar disc replacement. Our Las Vegas, NV surgeons, have years of experience performing this procedure and understand how to use it to mitigate chronic pain. Over the years, we have helped countless patients in Nevada and abroad experience a pain-free life for the first time in months – or even years. So, contact us today to get started.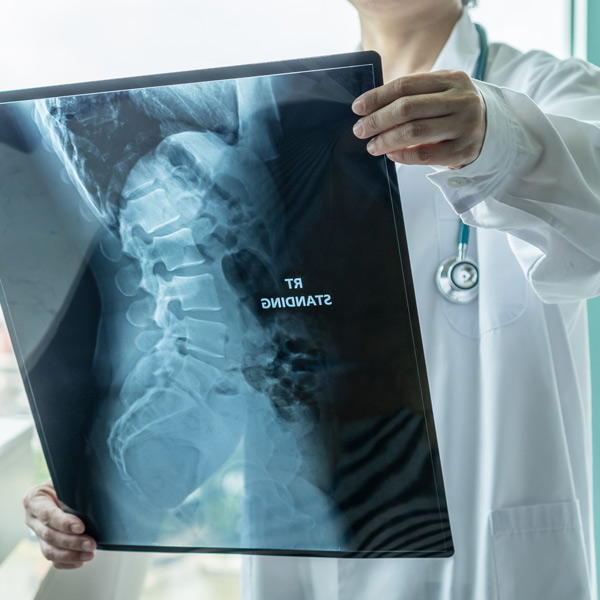 What Are Cervical and Lumbar Disc Replacements?
Your spine is one of the most intricate and involved parts of your body. So a lot can go wrong. If you have found yourself in constant back or neck pain, there could be any number of causes. Your spine is composed of bones called vertebrae that are piled together. In between each vertebra is a disk. These disks are essentially cushions. Sometimes, they can deteriorate, which can be leading to the vertebrae rubbing against one another. Disc replacement surgery is a solution to back or neck pain problems. We will replace the worn discs with artificial ones during the procedure, which will resolve much if not all of your chronic pain. This procedure can be applied to either the back or neck area, depending on the location of your pain. Cervical and Lumbar Disc Replacements are excellent- alternatives to fusion surgery.
We Offer A Wide Range of Treatments At Our Office
At Spine Institute of Nevada, we pride ourselves on using whatever resources available to us to treat our patients. By utilizing cervical and lumbar disc replacement surgeries, we can positively impact our patients' lives. We want you to feel comfortable throughout your day, and this procedure is one of the best ways to do so. Even if it is not a good fit for you, you can be confident you will find plenty of options at our facilities. In addition to our extensive experience treating patients, our surgeon, Dr. Archie Perry, was trained at the Mayo Clinic. Get in touch with our office today, and we can begin treating your chronic back and neck pain.
Get the Help You Need for Your Spine Condition