Skip to Content
Sciatica, Pinched Nerves & Disc Injury
Spinal Treatments in Las Vegas, NV
Nobody wants to deal with chronic pain. But unfortunately, many conditions can contribute to lessening one's enjoyment of their life. Fortunately for those patients, Spine Institute of Nevada has over 20 years of experience providing top-flight medical care. Throughout Las Vegas, NV and broad, we deliver effective spinal treatments. Our team of professionals has the dedication and compassion required to make an accurate diagnosis and the expertise needed to implement a treatment plan. Our doctor is specially trained by the Mayo Clinic, giving him unique insight. We provide care for patients who have sciatica, pinched nerves, and disc injuries. If you are suffering from any of those conditions, our team can help.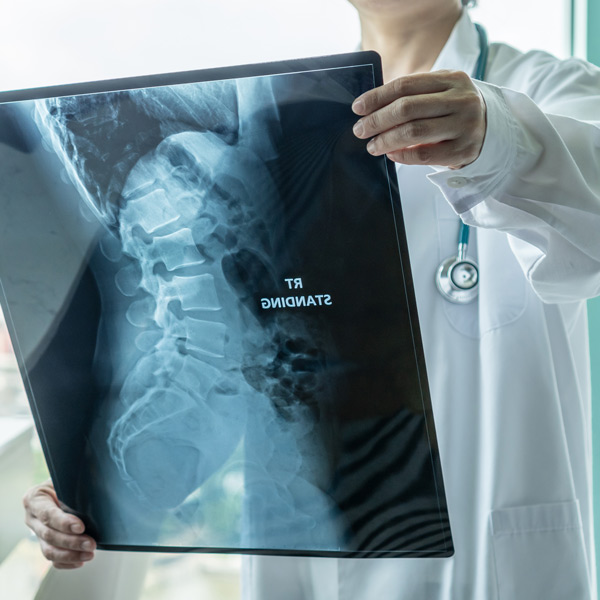 Highly-Effective Treatments for Sciatica
Sciatic nerve pain is a common yet painful condition. It presents as a staggering and sharp irritation from the buttocks to the hips and legs. Usually, it occurs only on one side of the body. Some symptoms include leg and foot pain, tingling sensations along the affected area, sharp pains, weakness on the leg to the foot, and general numbness. We offer a wide range of treatment plans for sciatica, ensuring we can resolve the issue and restore normalcy to your life.
Don't Let A Pinched Nerve Cause Unending Pain.
Pinched nerves can cause chronic and unrelenting pain, but they do not have to be long-term. A practical and effective treatment regimen can remove that pain from your life. We have over 20 years of experience providing treatment for pinched nerves. Many things can cause a pinched nerve, including spine injuries, stress, obesity, trauma, and overuse. Whatever the cause, we have state-of-the-art diagnostic tools to ascertain the reason for your pain. From there, we can devise a plan to treat the condition.
Our Team Provides Relief From Disc Injuries
One of the most common disc injuries is a herniated disc. This condition occurs for numerous reasons, including age-related wear and tear, injuries, and trauma. Regardless of how you sustained the damage, there are many treatment options available to you. Our team can diagnose you and come to a common-sense treatment plan that gets results.
Contact Us Today To Start Your Journey to Better Health
Whether you suffer from sciatica, a pinched nerve, or a disc injury, you can rely on our team to make it right. We have years of experience dealing with a wide range of conditions. We have successfully treated countless patients and delivered a clean bill of health to them. If you deal with chronic pain, it might be time to see our specialists.
Get the Help You Need for Your Spine Condition