Skip to Content
Spinal Surgeries & Services
Spinal Care Services in Las Vegas
If you seek relief from back pain due to spinal deformity or other underlying causes, the Spine Institute of Nevada in Las Vegas is here to help. We offer a full spectrum of spinal care services, from diagnosis to treatment. Whether you are suffering after a spinal injury or ailment or have long struggled with a congenital disability, causing pain and discomfort, our team can help. For the last decade, we have helped countless Nevadans ditch their back pain and live happier, healthier lives. We have established ourselves as the leading spinal treatment center in Las Vegas, and we are committed to providing the care you deserve. Read on to learn more about our comprehensive services and schedule your appointment today.
Explore Our Specialty Spine Care Services
Back pain is different for everyone. That's why we never approach a patient's care with a one-size-fits-all mentality. We begin each appointment with an in-depth evaluation that helps determine the extent and diagnosis of an individual's unique spinal condition. After our experts evaluate you, we will work with you to create a treatment plan that considers your needs and goals for healing. Dr. Perry and our staff are committed to delivering only top-notch surgical spine services. You can explore some of our specialty services and treatments below:
Minimally Invasive Surgery
This method differs from traditional or "open surgery" because it uses specialized instruments to achieve the same results with less risk. Minimally Invasive Surgery (MIS) features higher accuracy, shorter recovery time, and less blood loss.
Back Pain
Most Americans will experience back pain at least once in their lifetime. We treat this common complaint based on your individual needs. Not all back pain is created equal. Our expert team will determine the surgical or non-surgical procedure needed for your specific diagnosis.
Spinal Deformities
More than three million Americans suffer from spinal deformities. If you suspect you or your child may have a spinal deformity, reach out to our team today. We can help diagnose and treat scoliosis, kyphosis, and other spinal deformities.
Scoliosis
As one of the most common spinal deformities and often affecting children, scoliosis treatment is a specialty at the Spine Institute of Nevada. Dr. Perry can help prevent the progression of the spine curving and remedy the associated pain.
Cervical Spine
If your back pain affects the cervical spine, it can cause numbness and reduce your mobility significantly. Luckily, the Spine Institute of Nevada can remove bone spurs and treat disc degeneration, spinal stenosis, and herniated discs, among other issues. When our non-surgical options fail, we turn to the orthopedic surgeon Las Vegas trusts.
Thoracic Spine
If you experience problems in your thoracic spine, don't fret. Our team can help alleviate your pain and symptoms. We offer numerous of minimally invasive thoracic spine treatments. These include thoracic laminectomy, posterior thoracic fusion, thoracic discectomy, and lateral thoracic fusion.
Lumbar Spine
The lower spine area from the pelvis and the thoracic cage is called the lumbar spine. These five or six vertebrae are the largest in the body and support most of your body's weight. Because they are responsible for this support, they are among the most susceptible to injury. After a thorough examination, we will determine if you would benefit from our expert lumbar spine stenosis, disc herniation, or other treatment.
Treatment From a Specially Trained Orthopedic Surgeon
Dr. Archie C. Perry, Jr., M.D. of the Spine Institute of Nevada is one of the most respected surgeons in the Las Vegas area. His accolades, including a board certification under the American Academy of Orthopedic Surgeons and being the top resident in his class at the Mayo Clinic, speak for themselves. Born, raised, and educated right here in Nevada, Dr. Perry wants the best for his patients. When you choose the Spine Institute of Nevada, you can trust you are in more than competent hands.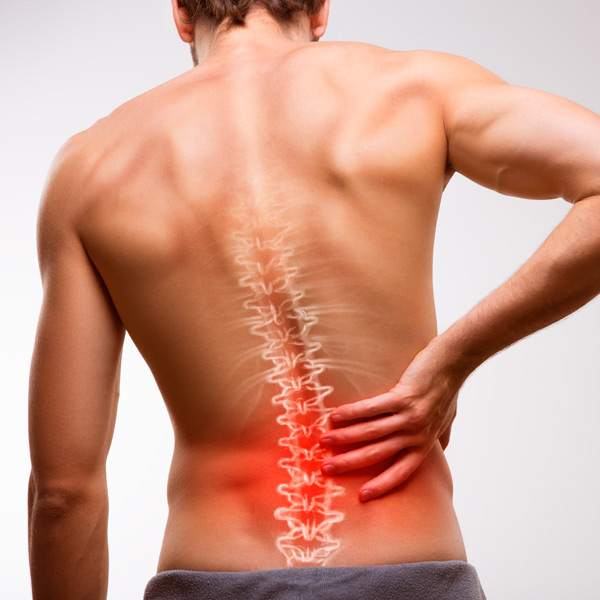 Our Primary Spine Surgery Services
Thankfully, in most cases, we can implement a comprehensive non-surgical approach to resolving your back pain. Our office offers chiropractic care, physical therapy, and pain management with injection therapy that can ease your back pain. If we cannot find a non-surgical solution for your discomfort, you can benefit from our range of specialty spine care services. We offer the following outpatient spine surgery, MIS, and spinal deformity treatment options:
Outpatient Spine Surgery
Anterior cervical discectomy and fusion
Cervical disc replacement
Artificial disc replacement
Lumbar microdiscectomy
Kyphoplasty
Spinal cord stimulator placement
Minimally Invasive Surgery
Anterior cervical discectomy and fusion
Kyphoplasty
Lumbar fusion
Lumbar microdiscectomy
Thoracic fusion
Vertebroplasty
Spinal Deformities
Kyphosis solutions
Scoliosis treatments
Schedule Your Appointment Today!
Why wait another day delaying the spinal services you need? Whether you require spine surgery or need to establish physical therapy appointments to alleviate your back pain, the Spine Institute of Nevada can help. You can access our premier care at either our central, southwest, or northwest office. Each of our offices is specially designed to offer you as much comfort as possible. We believe our patients are treated best in a relaxing environment. Contact us today to request an appointment and say goodbye to your back and neck pain. Here at the Spine Institute of Nevada, we'll always have your back.
Spine Surgery in Las Vegas, NV
The Spine Institute of Nevada offers top-tier spine surgery to Las Vegas residents and Nevadans across the state. With more than a decade of experience providing quality spinal care, Dr. Archie Perry of Spine Institute Nevada promises premier care you can trust. As a Board-Certified Orthopedic Surgeon, Dr. Perry and our dedicated staff have helped dozens of patients alleviate their back pain and spinal deformities. We believe everyone deserves the increased quality of life that comes with a pain-free back, and we are committed to helping you overcome any spine-related ailment. Our comprehensive spine care services include treating spinal deformities and performing minimally invasive surgeries that remedy back pain and neck pain. Don't waste another day suffering through back or neck pain that impedes your daily life. Choose the Spine Institute of Nevada to reclaim your mobility and commit to a happier, healthier life.
Restore Your Mobility & Quality of Life
Your spine is one of the most important parts of your body. When it is not functioning optimally, your overall health can suffer. Not to mention, your quality of life will likely decrease if you are battling chronic neck and back pain. Here at the Spine Institute of Nevada, the health of your spine is our top priority. Whether you need spine surgery or less invasive care, we will work toward identifying the root cause of your discomfort. Our experts facilitate discussions with each patient about their specific concerns and work with each individual to design a custom treatment plan. We understand that not every spine is created equal. Our patients' needs and the severity of their pain varies That's why we take great care in creating personalized treatment plans that are most likely to provide you with long-term relief.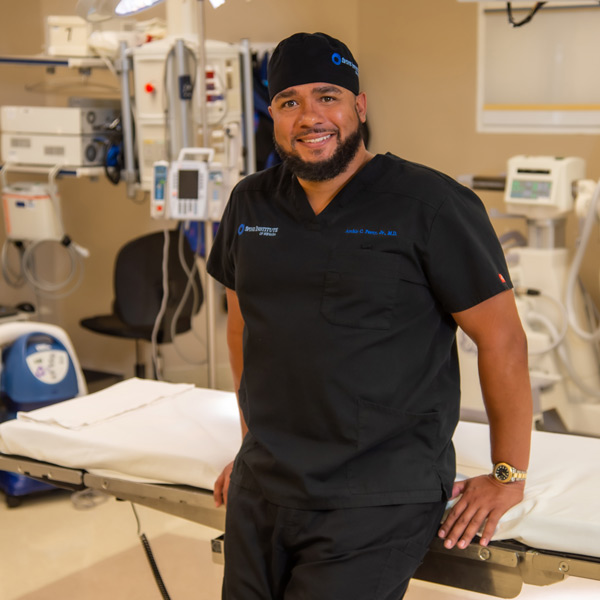 Your Las Vegas Spinal Surgeon Dr. Archie Perry
When you are seeking care for your spine, it is vital to choose a surgeon you trust. Dr. Archie Perry prides himself on being the spine doctor and surgeon Nevadans trust. Born, raised, and educated in Las Vegas, NV, Dr. Perry is dedicated to relieving the back pain plaguing his community. You can expect expert, compassionate care when you make an appointment with the Spine Institute of Nevada. As a Board-Certified Orthopedic Surgeon with over a decade of practicing, you can rest assured you are in good hands with Dr. Perry.
Comprehensive Spinal Surgery Services
The Spine Institute of Nevada seeks to help with all of your spine-related issues. We offer a full spectrum of spinal repair services, including chiropractic, pain management, and physical therapy, as well as the spine surgery specialties we have listed below.
Minimally Invasive Surgery
If you are suffering from disc herniation, bone spurs, or spine instability, minimally invasive surgery (MIS) can help. MIS is a preferred method among our patients for its high accuracy and shorter recovery time. You can trust Dr. Perry to use our state-of-the-art technology and his extremely high surgical success rate to cure your spinal pains with less blood loss and less hassle than traditional surgery methods
Back Pain
The Spine Institute of Nevada is regarded as the area's leading provider in repairing common and traumatic back injuries. If you are concerned with an injury or pain in your cervical, thoracic, or lumbar spine, Dr. Perry can help. Don't settle for the daily struggle of acute or chronic back pain. Turn to our expert team to alleviate your pain today.
Spinal Deformities
If you are one of the nearly three million Americans who suffer from scoliosis or kyphosis, the Spine Institute of Nevada can help. Our specialized treatment of spinal deformities is suited for both children and adults.
Contact Us Today for Back Pain Relief
There is no reason to waste another day suffering through your back and neck pain. Make an appointment with us today to receive premier spine care. You can visit either our southwest, central, or northwest office to begin your treatment. Commit to a happier, healthier, pain-free life today with the Spine Institute of Nevada!
Get the Help You Need for Your Spine Condition