Skip to Content
Scoliosis Treatment in Las Vegas, NV
At Spine Institute of Nevada, we use the 20 years of experience we have under our belts to provide extraordinary medical care to our patients. We offer top-flight kyphosis, spondylolisthesis, and scoliosis treatment to Las Vegas, NV residents and to those living throughout Nevada and abroad. We work in state-of-the-art facilities with access to all the diagnostic equipment we need to diagnose our patients. Once we have arrived at a diagnosis, our team will work carefully to treat your condition. We are proud of our reputation for doing so. We use our training with the Mayo Clinic to provide even better care.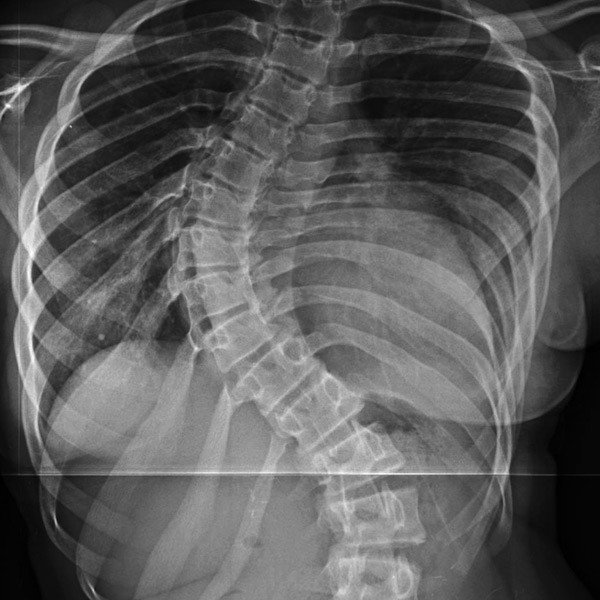 We Treat Scoliosis at Spine Institute of Nevada
Scoliosis is a condition where the spine develops sideways curves impacting the body's overall alignment and balance. It can lead to a host of other health and physical problems. Most people develop the condition in childhood or during the earlier teenage years, but it can present for the first time in adulthood. Some of the symptoms include shoulders at different heights, head not centered at the pelvis, rib cages at different heights, uneven waist, and more. Spine Institute of Nevada can treat scoliosis through surgical correction.
Kyphosis and How We Can Treat It
Kyphosis treatment is another spinal condition resulting in an abnormally-shaped spine. However, unlike scoliosis, kyphosis causes an exaggerated, rounded back – inside of a sideways effect. Age-related kyphosis occurs as the body's spinal bones weaken, which in turn causes them to compress or crack. It can also occur in infants and teens due to malformation of the spine. Mild kyphosis will not cause noticeable signs or symptoms, but more severe cases cause severe pain and discomfort. Numerous factors including fractures, osteoporosis, disc degeneration, congenital disabilities, and more cause Abnormal vertebrae. We can treat kyphosis if it is pinching the spinal cord or nerve roots, and we most commonly use disc fusion to treat the condition.
We Have Years of Experience Treating Spondylolisthesis
Spondylolisthesis and spondylolysis are two conditions that can cause slippages in your vertebrae. They are potentially painful and chronic states, so anyone diagnosed with either should seek treatment immediately. Both diseases reduce the space in the spinal column and can lead to instability.
Contact Spine Institute of Nevada Today
In Spine Institute of Nevada, you can count on an unparalleled level of medical care. We care about our patients and want them to lead happy and pain-free lives. To do that, we must create treatment plans that address the spinal deformities we often see at our practice. Contact us today if you have found yourself in pain or are experiencing side effects from a spinal condition. Get in touch with the Spine Institute of Nevada today!
Get the Help You Need for Your Spine Condition