Skip to Content
Expert Non-Operative Care in Las Vegas, NV
While our team specializes in surgical treatments for a wide range of medical conditions, it is often possible to treat these conditions without surgery. At Spine Institute of Nevada, we always strive to find the best possible solutions for our patients. Fortunately, there is no shortage of options available to our team and our patients. For instance, if you have chronic back pain, it may be possible to relieve it without surgery. If that is possible, then it is the most attractive option.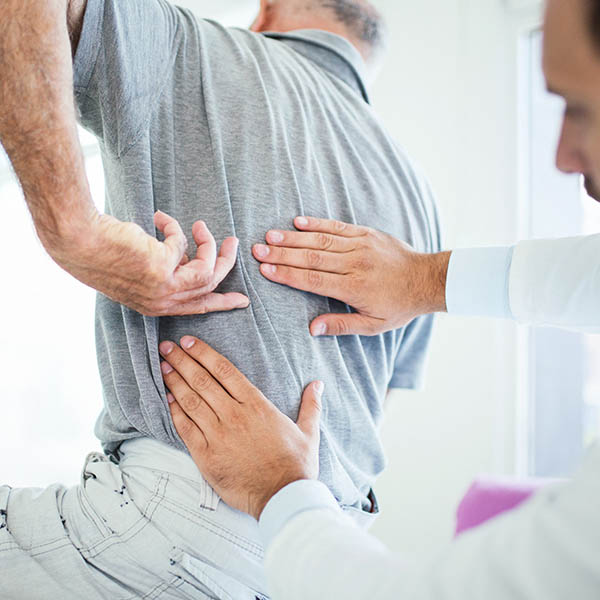 An Effective Treatment Begins With an Accurate Diagnosis
Before we can chart a path toward relieving your pain, our team must arrive at a diagnosis. Back pain may be debilitating, but it is a symptom, not a condition. We utilize state-of-the-art diagnostic equipment to figure out why you suffer from pain daily. We can use x-rays, MRIs, bone scans, and CT scans to determine what ails you. One of the reasons why we use such a broad array of diagnostic tools is the causes of back pain range widely. For instance, your chronic pain could be the result of muscle strains, a tumor, disc disease, and more.
Physical Therapy Is Often The Most Effective Treatment
Fortunately for our patients, there are numerous ways to treat back and neck conditions beyond surgery. Usually, we will begin treating you with physical therapy. Physical therapy helps increase flexibility and strengthens crucial muscles. We utilize a technique called passive physical therapy, or modalities. Other methods include heat and ice packs, a TENS unit, and ultrasound treatment. Additionally, our team can order active physical therapy.
Injections Can Work Wonders Against Back Pain
If physical therapy does not work or if we want to combine it with other treatments, we can use spinal injections. This particular treatment is highly effective at alleviating chronic back pain. We can use an epidural injection, which provides long-lasting steroids that can be combined with anesthetics. This combination is useful in reducing the frequency and intensity of back pain. No matter what we choose, you can be certain we will provide outstanding treatment.
Get the Help You Need for Your Spine Condition