Skip to Content
Check Out This Android App: Office Exercise Pro!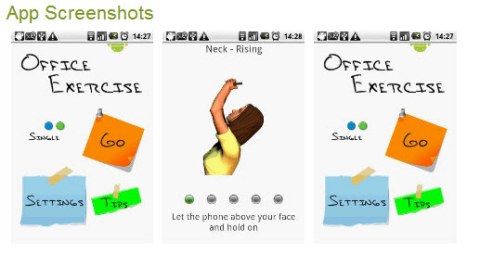 When it comes to injuries obtained at work, most people think of logging, construction, or other dangerous jobs. However, you may be surprised to learn that many office workers develop injuries to their backs, necks, and wrists.
Keeping the same posture for hours each day can be a severe strain on the body. With the Office Exercise Pro Android app, you can learn several effective and relaxing exercises with just the touch of a screen. You'll be amazed at how just a few exercises a day can reduce neck and back pain.
If you've been suffering from spinal pain, then contact the Spine Institute of Nevada. We realize that every spinal issue is different—Dr. Perry will do everything possible to eliminate any pain and discomfort. Give us a call today at 702-239-3787 to set up an appointment.