Skip to Content
Henderson Police, Community Partners Provide Free Turkey Dinners to Families in Need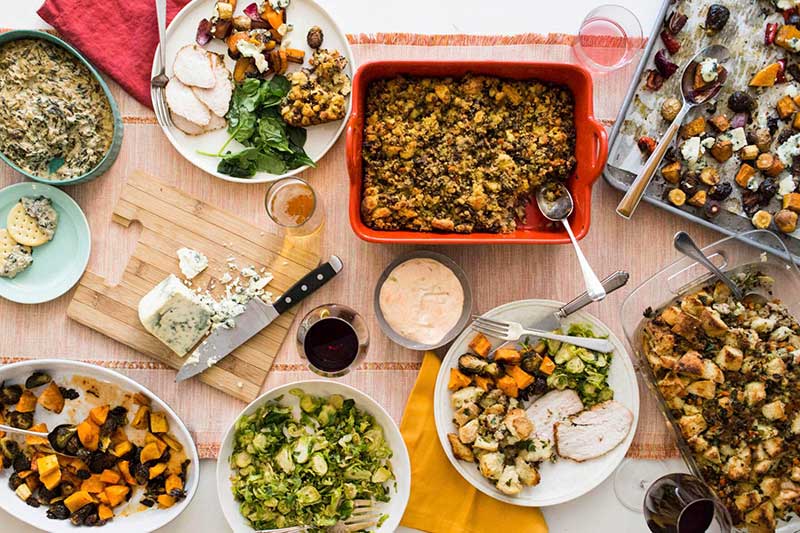 This October 2017 photo taken in New York, shows a Thanksgiving spread with hot spinach and mushroom dip, turkey, cornbread stuffing, and sauteed brussel sprouts. A meal like this can be cooked and readied to be enjoyed in multiple homes and connected via Zoom, or virtually, during this year's Thanksgiving holiday. (Sarah Crowder/Katie Workman via AP)
HENDERSON (FOX5) — Families are experiencing hardships because of the pandemic, and with Thanksgiving right around the corner, the thought of providing a family feast is appearing to be a daunting task for some.
Henderson Police, along with several community partners, rallied to collect turkey dinners for the holidays.
Money was raised by various companies, however generous contributions from Dr. Archie Perry with Spine Institute of Nevada, Prism Physical Therapy, Sana Behavior Health Geriatric Hospital, and Andrew Martin Orthopedics and Robotics pushed the funding over the top ensuring Henderson families wouldn't go hungry.
More than 200 meals were collected to be distributed to families at Henderson public and charter elementary schools. Families simply provided their name and the Henderson Police Department took care of the rest.
"In September, we had a donor that came to us and asked us if we would be willing to put together a Thanksgiving meal for the community … So we started reaching out to public schools and Charter schools here in Henderson…and asked there were any families in need and we got a list of about 200 names of families," Henderson Police Sgt. Chris Holman said.
The meals include all the Thanksgiving trimmings and will be distributed on November 24 at the Henderson Police Officer's Association office on Panama Street.