Skip to Content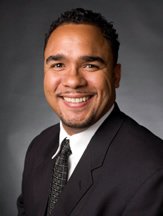 Dr. Archie C. Perry is the founder of the Spine Institute of Nevada. A native of Las Vegas, Dr. Perry attended Bishop Gorman High School and the University of Nevada, Las Vegas, where he also received his medical degree. After completing his orthopedic surgical training at the Mayo Clinic, where he was named the top resident, and an orthopedic fellowship at the Twin Cities Spine Center in Minneapolis, Dr. Perry returned to Las Vegas to provide adult and pediatric spine care.
Dr. Perry specializes in treating degenerative spinal conditions and deformities and is one of the few spine doctors providing minimally invasive surgery in the state. When he is not practicing, Dr. Perry is a clinical instructor of surgery at the University of Nevada School of Medicine and adjunct clinical faculty at Touro University School of Medicine.
If you're suffering from back problems, call The Spine Institute of Nevada to schedule an appointment with Dr. Perry. Our practice treats a number of spinal issues, including scoliosis and compression fractures. Contact us at 702-239-3787 to make an appointment.