Skip to Content
Breaking Down Myths About Back Pain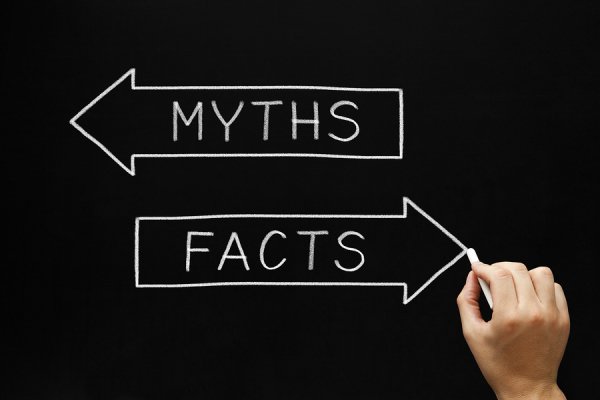 While back pain is one of the most common reasons for American adults to miss work and visit the ER, there are still many misconceptions that surround the causes and treatment options for this problem. This article will reveal the facts behind a handful of back pain myths to clear up any misunderstanding you may have about spinal injuries and disorders.
Myth: Massages can cure back pain
Therapeutic massage does have its benefits for certain kinds of back pain, as it improves blood flow to injured tissues and promotes relaxation in the muscles surrounding the spine. However, you should not use massage as a substitute for medical treatment, as it could complicate certain conditions in which the vertebrae are injured or damaged.
Myth: Pain tends to be sudden and severe
Many people believe that back pain won't show any warning signs, but the pain is often the cumulative effect of bad habits or other diagnosable conditions like osteoporosis. You might only feel some soreness or discomfort as back problems develop, but these issues can rapidly worsen and lead to sharp and severe pain more commonly associated with back problems.
Myth: Your doctor will immediately suggest surgical treatment
Some patients are hesitant to seek treatment for spinal pain because they assume that surgery is the first and only answer. In fact, most surgeons will suggest alternative treatment modalities, to begin with, so that surgery is not performed when it is not needed. Even when surgery is a viable option, it may be an easier process than you think with today's minimally invasive spinal surgery procedures.
Myth: Rest will put you on the path to recovery
Bed rest is not always the best solution to ease back pain, as resting can further weaken the muscles that support the spine, thereby worsening the primary issue. You might need to take it easy with your routine, but it is important to also utilize specialized exercises that help promote a faster recovery and lower chances for re-injury.
Are you struggling with back pain that disrupts your daily activities? If so, the talented physicians at the Spine Institute of Nevada can guide you to the best treatments for your lifestyle and current health. From your first visit, you will be provided with completely personalized care based on your initial comprehensive evaluation. You can schedule this initial consultation on our website or by contacting us at 702-239-3787.