Skip to Content
Spine Institute of Nevada Is Now on Facebook and Twitter!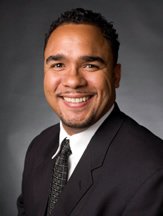 We specialize in outpatient spinal surgery and minimally invasive techniques for nerve decompression and fusion. Dr. Perry is one of the only Nevada-based surgeons who specialize in minimally invasive surgical techniques (MIS) and motion preservation (disc replacements). Dr. Perry is also part of the UMC trauma center staff (Las Vegas' only level one trauma center), and is responsible for creating the area's most complex traumatic injuries of the neck and back. We are also one of the only centers in Nevada to specialize in the surgical treatment of complex spinal deformities of children and adults, including scoliosis and kyphosis. With his experience and world-class training, Dr. Perry has become the area's expert in managing the most complex spinal problems, including revision surgery (redoing an area of prior surgery) and areas of spinal tumors and infections.
Keep in touch! Like us on Facebook and follow us on Twitter!