Skip to Content
Understanding Lumbar Laminectomy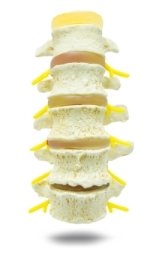 If you're suffering from back problems in Las Vegas, a lumbar laminectomy could be the solution. This minimally invasive surgery is used to treat nerve pain in the back. Only a small incision is required, so patient recovery time is short.
Your spine surgeon may recommend a lumbar laminectomy if you have a pinched nerve in your lumbar spine caused by a disc or piece of bone. During the procedure, the surgeon will remove a part of the lamina—a bone around the spinal canal. Removing the lamina eases pressure on the pinched nerve so it no longer causes pain. To ensure accuracy, your surgeon may use an X-ray during the operation to guide the procedure.
Back pain can be debilitating, but help is available at the Spine Institute of Nevada. Find out how our minimally invasive surgery can help put an end to your spine pain. Schedule an appointment today by contacting us at 702-239-3787.