Skip to Content
Are You a Good Candidate for Lumbar Disc Replacement?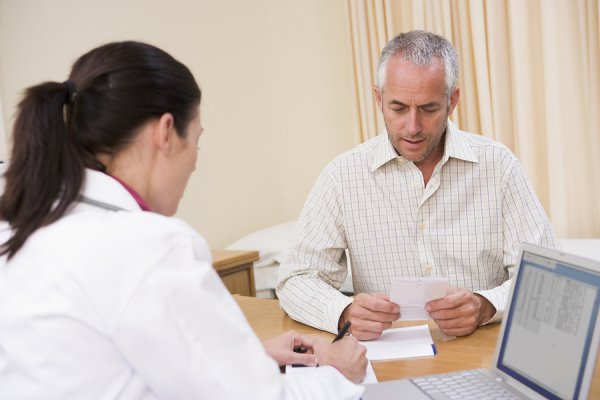 The flexible intervertebral discs offer considerable protection for the rigid vertebrae on either side of them. With every movement of the spinal column, these discs cushion the vertebrae and absorb the pressure placed on them. So should these discs begin to break down, it can lead to significant and persistent back pain. If you suffer from disc-related back pain in the lumbar region, and your spine specialist determines you to be a viable surgical candidate, lumbar disc replacement could provide the pain relief you seek.
You Are of Normal Weight
Excessive weight can lead to a wide number of health problems. The added pressure that obesity places on the lower back can either aggravate already deteriorated intervertebral discs or hasten damage to otherwise healthy discs. To ensure the best possible result from lumbar disc replacement, spine surgeons recommend that patients be a healthy weight.
Conservative Treatment Has Failed to Relieve Your Back Pain
Spine surgery is typically considered only when alternate treatment services cannot adequately reduce or eliminate back pain. So before undergoing this type of procedure, a spine specialist may recommend a variety of more conservative care options. Exercise, physical therapy, oral medications, and spinal injections can all help to alleviate back pain. Only when they can no longer provide pain relief might a spine expert advise lumbar disc replacement.
You Have Not Undergone Surgical Lumbar Spine Treatment
Lumbar fusion surgery is one surgical method that spine specialists use to relieve ongoing back pain. This procedure removes the damaged disc and fuses together the vertebrae on each side of it to prevent movement between them. Though this type of treatment can ease lower back discomfort, it may prevent those still suffering back pain from receiving lumbar disc replacement. If you have already undergone a major surgical procedure on your lower back, talk to your doctor about the remaining surgery options available to you.
The Spine Institute of Nevada offers lumbar disc replacement for eligible patients in the greater Las Vegas region. To learn more about this procedure, call 702-239-3787. You can also visit our website for additional details on our complete neck pain and back pain relief services.